Launch Promo: $1,000 Bonus
Bettors can look forward to a bet refund promo in Massachusetts of up to $1,000. All you will need to do is sign up to an account, make a deposit and place a bet. If you lose, you get your money back. It's as easy as that. You can find the latest BetMGM Massachusetts bonus code for new and current bettors on this site.
Launch Promo: Up to $1,500 Value
New users will be privy to an eye-catching sign-up bonus of a bet refund up to $1,500. The operator is known for some of the biggest promotions in the industry. Be sure to explore not just the welcome offer but also the daily Caesars Sportsbook Massachusetts promo code for all customers.
Launch Promo: Up to $1K Deposit Match
Although not as lucrative as other Mass sportsbook bonuses, this operator is offering a 20% match of up to $1,000. There is a playthrough requirement of 25x. Where the DraftKings Sportsbook Massachusetts promos will excel is in the daily and weekly offers. These come in all sorts of forms and tend to be appealing.
Launch Promo: $1K No Sweat First Bet
As one of the most popular operators in the U.S., you can expect to see some great sportsbook promotions. The FanDuel Massachusetts promo is expected to be a $1,000 'No Sweat' bet. Similar to other operators, make a bet and if you lose you get your money back. FanDuel Sportsbook promotions in Massachusetts will be accessible on a large betting marketing so be sure to take a look.
Types of Massachusetts Sports Betting Promo Codes
Many of these Massachusetts betting promo codes will be aimed specifically at new customers, but there should be plenty of ongoing offers to enjoy once you have registered for an account.
Risk-Free Bets
Many operators offer a risk-free bet to new customers as a reward for signing up. In other states, This is a simple offer to understand; if your first bet is successful, you collect your winnings as usual. If it loses, however, you receive a refund of your stake, usually in the form of a free bet or site credit. Risk-free bets will be a bettors' favorite type of Massachusetts sportsbook promotion.
Deposit Bonuses
Another popular and simple method of offering value to new customers is by enhancing their initial account balance with a deposit bonus. The best deposit bonuses are in the form of deposit matches. This means that if you place $250 in your account, the sportsbook matches that and your balance is instantly boosted to $500. You usually have to wager an amount equal to the total bonus before you can cash out the promotion.
No-Deposit Promo
No-deposit bonuses are rarely seen but are extremely welcome when they are available. In this case, you receive a bonus - up to $100, in some cases - merely for registering as a customer, and before you have made your first deposit. As a result, you can place your first wager without having to deposit any of your own money.
Reload Bonuses
This is a great bonus for bettors who enjoy regular sports wagering. It works in a similar way to a deposit bonus. In return for topping up your account with a certain amount of money, your sportsbook will enhance that deposit by a percentage - ideally, 100 percent. This is particularly useful if you are planning a large number of bets in the near future.
Referral Bonuses
Every licensed website is eager to grow its customer numbers. If you play a part in helping them to do that - by introducing one of your friends as a new client - you deserve to be rewarded. You should receive free bets or site credit of up to $100.
Boosted Odds
The most common and regular form of Massachusetts sports betting bonuses are likely to be odds boosts. Many operators offer boosts with such regularity that they have sections dedicated to them on their website and app. Ideally, you should know how much the odds have been boosted. So if the Boston Red Sox were +150 to win their next MBL game, and those odds are boosted to +175, you will see an extra $25 in your winnings for every $100 staked.
Seasonal Promo Codes
Sportsbooks know that Massachusetts sports bettors will be more likely to wager on big events. So there will often be a bonus related to an upcoming date in the sporting calendar. Look out for bonuses around the start of the NFL season, for instance. You may be able to access more money to wager on season specials such as a team to go 17-0 - or 0-17.
Sports-Specific Promo
Similar to the seasonal promos, you may find bonus opportunities related to particular sports and events. For instance, many operators offer you a chance to access offers related to the NBA finals, or the NFL playoffs. Massachusetts sportsbook promos around such events may enable you to build up free bets or site credit in return for betting on the post-season action.
Reduced Juice Wagers
In the world of sports wagering, the "juice" is the margin taken by the sportsbook on each bet to ensure that the operator is making a profit. For instance, in most point spreads the line is -110/-110 when, mathematically, it should be +100/+100. Some operators offer reduced juice days or hours, when such lines will be cut to -105/-105 to add a little bump to your potential payout.
Free Parlay Insurance
A parlay is a great way to place a bet on several sports teams with a single stake. The only drawback to wagering in this way is that all your selections have to win for you to see a return. However, with parlay insurance, you get a consolation prize. If just one of your picks lets you down, you receive your initial stake back, usually as a free bet.
VIP Rewards
Many leading sportsbooks will reward the loyalty of their most dedicated customers by offering Massachusetts sportsbook promotions in the form of a VIP rewards program. This enables you to access benefits such as dedicated customer support, exclusive bonuses, and the chance to win special prizes, experiences and merchandise.
Terms & Conditions Attached to Massachusetts Betting Offers
When you get the opportunity to enjoy Massachusetts sports betting promo codes, it is essential that you check the terms and conditions carefully. By doing this, you should be able to ensure that you understand exactly what you will get in return for signing up as a customer. You should then get the maximum benefit of any promo codes for Massachusetts sportsbooks.
Playthrough Requirements
This is a key consideration when you want to know how quickly you can get your hands on any bonus funds. Some sportsbooks insist that you must wager the amount of your first bet, or deposit, a certain number of times before you can withdraw your money. For example, DraftKings has a x25 requirement. Other operators stipulate that you need to play it through just once.
Time Limits
There may be a certain number of days within which you must take advantage of your Massachusetts sports betting bonuses. Failure to do so could mean you miss out on getting the benefit of your welcome offer. At Caesars, for instance, you need to play the bet credit earned by your bet insurance within 14 days. This is a particularly important condition that you should be sure about.
Minimum Odds
Massachusetts bettors should be aware of any minimum odds requirement before placing a wager as part of a sign-up bonus. This is one area in which there is great variation between operators. Some stipulate that the wager in question must be at odds longer than -300 or -200. Others, place no restriction on the odds at which you need to place your risk-free bet.
Minimum & Maximum Wagers
Bettors should check to see if there are any lower or upper limits on that all-important first deposit or bet. For instance, to qualify for the Caesars bet credit, you need to deposit at least $50 and wager a minimum of $20. The sportsbook may have a maximum wager limit, but this does not restrict your first bet. You can stake more than $1,500 at Caesars, for instance, but the amount of your reward will be capped at that figure.
Maximum Win
You are allowed to dream, and to wonder what the maximum win is allowed on bets on various betting markets. These limits tend to be relatively high, but do vary by operator.
Maximum Withdrawal
Online sportsbooks licensed to operate in Massachusetts will normally impose a maximum daily withdrawal on your account when you bet online. The limit may be affected by the method you choose to use. Some operators impose a cap on daily withdrawals of $10,000, others have a limit of $5,000, while with certain methods of payment have their own limits.
How Long Will it Take to Get Bonus Funds to My Account?
Amid all the excitement of signing up for a new account in Massachusetts, you will probably be eager to start placing bets as quickly as possible and to take advantage of any Massachusetts sports betting bonus codes for which you are eligible. The delay between registering as a customer, receiving any deposit bonus and being able to place your opening bet should be very short.
However, it does depend on which operator you open an account within Massachusetts, as well as the banking method used and the nature of your welcome offer. A deposit bonus should appear quickly, while the proceeds of a risk-free bet will appear only after you start wagering and use that qualifying initial bet.
How Do I Find Free Bets in Massachusetts?
There are various ways in which you can qualify for free bets in Massachusetts. You may sign up with an operator that enables bettors to generate a free bet as part of its welcome offer, such as in return for that opening risk-free bet.
There will be other Massachusetts sports betting bonuses that trigger free bets, such as a refer-a-friend offer, or seasonal promotions on particular betting markets.
Should I Claim a Free Bet Promo?
Deciding whether or not to take advantage of a free bet promo is a matter of personal taste and betting style. However, we would suggest that, if an operator is offering a bet for nothing through its Massachusetts mobile platforms or site, it is well worth making the most of such an offer.
You have, literally, nothing to lose - and you have a wide choice of betting markets at your disposal, as well as the opportunity to try out something new such as live betting, which might introduce you to live streaming for the first time.
When Should I Use a Massachusetts Promo for Betting?
Betting offers, including promotions, promo codes and bonuses will be readily available from the moment you sign up at an operator. They vary in size and in their terms and conditions, but all offer some kind of benefit to the user. Risk-free bets come with no risk and can be used with just the minimum deposit set by the operator. These are a great opportunity to not only try out a sportsbook but also continue to learn how to bet in Kansas. If you are going to sign up with a Massachusetts betting app or online site, there is no reason not to use a promo. Just be sure you practice smart betting decisions.
Pros & Cons of Massachusetts Betting Promo Codes
There are definitely more pros than cons when it comes to the opportunity to claim a bonus in Massachusetts through the use of a bonus code. The main argument in favor is that a promotional code makes it easy to activate a welcome offer when you are in the process of registering for an account. Another plus is that you should find that you have a lot more bang for your buck; this is particularly true of deposit bonuses. You can place a bet on your favorite games, teams and leagues without the fear that you are eating into your initial bank from the start.
The main disadvantage of promo codes for Massachusetts sportsbooks is that you may have to invest a larger deposit than you had planned in order to qualify for your sign-up offer. Another is that, if a welcome offer is tied to a particular sporting event or set of games, you may be required to bet on a sport with which you are less familiar to qualify. Ultimately, this is a personal decision that only you can make - but there are definitely more pluses than minuses in this equation.
Claim an Exclusive Massachusetts Sportsbook Promotion
At some point in the near future, possibly before the end of 2022, Massachusetts sports enthusiasts are likely to have the chance to place legal online sports bets for the first time. At the heart of that process will be the bonuses that online sportsbooks make available to new customers - and the promo codes that ensure you qualify for those bonuses while you are registering as a customer.
While we can't confirm the exact operators to be in the state, we can be sure that the caliber of operators authorized to take bets in the Bay State will be high. As a result, you should be able to trust the sportsbook - or sportsbooks - with which you register as a customer to deliver a promotion that gets your experience of sports betting in Massachusetts off to an enjoyable start.
On many occasions, you may find that you do not actually need a promotional code to access Massachusetts sports betting promotions. Your benefits should be applied automatically as you sign up. However, it adds an extra level of reassurance if you have a code available that will guarantee you get the boost you have been promised.
Massachusetts betting promos will be unveiled in the countdown to the launch of the legal online sports betting market here. We will be sure to bring you further details of Massachusetts sportsbook promo codes when the road to licensed online betting is clear.
Massachusetts Sportsbook Promo Codes FAQs
Not yet, but you will be able to in March 2023. Since Massachusetts online betting was made legal, you can expect to be able to access some of the best Massachusetts sports betting promos as soon as the operators go live sometime in March.
There are two reasons. First, Massachusetts sports betting bonuses are a marketing tool to raise awareness of an operator's presence in the market and the value it claims to offer. Second, they represent a compelling reason to sign up as a customer – namely, extra money in your account or the chance to enjoy your opening wager without risk.  
Yes, unless the offer it relates to does not suit your personal taste or style of betting. The quest for customers is so competitive that online sportsbooks spend heavily on the offers they hope will attract new clients – and those players do genuinely benefit from the style of promos we are likely to see offered in Massachusetts.
Any bettor can opt out of promotions from Massachusetts betting sites if they choose to. This can be done through your account settings once registering, or by simply by not choosing to accept the offer during or after the registration process.
You can sign up to multiple Massachusetts sportsbooks, and claim each promotion made available to you. By doing this, you access several bonuses – and you will also be able to test-drive several operators before deciding which one, or ones, are most attractive to you.
You will be able to use the same Massachusetts sportsbook bonus codes whether you are betting from an app or mobile sportsbook platform, or a desktop website. Some apps will offer specific sportsbook promotions that are not available on the website, however.
Yes, as long as the promo isn't applied toward and in-state college. In Massachusetts, it will be illegal to place wagers on in-state schools. You will be able to place bets on all other colleges outside of the Massachusetts, however, so sportsbook promos will work in some ocassions.
Contributors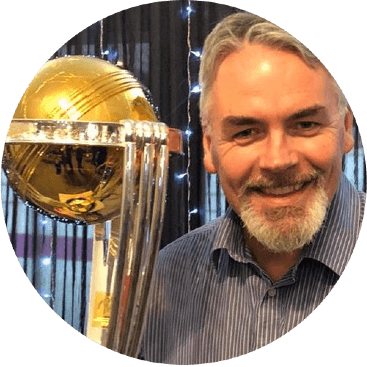 An award-winning contributor covering sports betting and casino gaming around the world for decades, Martin Booth is one of the most trusted voices in online gambling. From legislative updates to breaking down the top betting apps, Martin covers a gambit of topics for BetMassachusetts.com.