Can I Gamble Online in Massachusetts?
There are certain forms of online gambling in Massachusetts that residents can enjoy already. Horse racing and daily fantasy sports are a way of life here - hardly surprising, given that some gaming companies are headquartered in Boston. The people of the Bay State can play the state lottery from the age of 18, and they are also welcome to engage in pari-mutuel betting on horse racing.
Massachusetts became the latest state to legalize online sports betting in August 2022, with Massachusetts sports betting apps and sites going live in early 2023. As things stand, you cannot legally play online casino games here - it will be fascinating to see if the advent of legal gambling online on sports heralds new efforts to launch online casinos in Massachusetts too.
Are Massachusetts Online Casinos Legal?
No, Massachusetts online casinos are not legal. However, that could change over time as online sports betting legislation has been the gateway to opening online casinos in other states, though there is no guarantee.
There has generally been opposition to online casinos in most states over fears of problem gambling and cannibalization of incumbent gambling operations.
Who Would Offer Massachusetts Online Casinos?
There are a handful of companies that are expected to offer online casinos in Massachusetts, if and when made legal. The obvious choices are the online brands that are partnered with the three casinos in Massachusetts - BetMGM (MGM Springfield), WynnBET (Encore Boston Harbor), and Barstool (Plainridge Park).
It's also expected that Massachusetts-based DraftKings and fellow DFS operator FanDuel would also offer online casinos in the state.
What Online Casino Games Would be Available in Massachusetts?
The typical collection of online gambling games are expected to be available to Massachusetts gamblers if and when made legal. Those include slots, table games, video poker and live dealer games, among others.
For now, the majority of those games found on real-money online gambling sites can be found at social and sweepstakes casinos. You can find more information about sweepstakes casino sites below.
Massachusetts Online Casino Laws
As things stand, there are no online casinos in Massachusetts that residents can legally use. Indeed, it is little more than a decade since the Bay State cleared the way for bricks and mortar casinos to be established for the first time. Three such land-based casinos (see below) have opened their doors since the passage of the Expanded Gaming Act in 2011.
Although the 2023 launch of another type of legal gambling in the form of sports betting suggests matters are moving in the right direction, it is not possible to estimate when the state might make casino online gambling legal. It would not be surprising to see efforts begin in this direction in the wake of a successful launch of the sports wagering market. The process could also be accelerated by the presence of legal online casinos in neighboring states such as Connecticut and, in the near future, New York.
Are Sweepstakes Casinos Legal in Massachusetts?
One option for online casino gambling that is permitted by law in Massachusetts is sweepstakes casinos. Several well-known brands offer their services to residents here and in many other states. The only catch is that the overwhelming majority of the games are played not for money but for fun - which gives them their alternative title, social casinos.
Sweepstakes casinos deliver a variety of games, nearly all of them slots, and many of them with an impressively high level of design and user experience. They tend not to offer table games or live dealer options. They are known as sweepstakes casinos because you can sometimes trade your tokens for sweepstakes tickets that enable you to pass through a legal loopholes and enter games where real money can be won.
Are there Casinos in Massachusetts?
The fact that Massachusetts is home to three locations where residents can enjoy casino gaming can be attributed to the Expanded Gaming Act of 2011. Since that law was passed, two commercial casinos have been cleared to open in the state by the Massachusetts Gaming Commission, while another facility at a racetrack - a racino - has also been launched.
The Act envisaged a third commercial casino, in the south-eastern corner of the state, but there have been considerable hold-ups around this project and no launch date has been decided yet. The establishments that are up and running are:
🏦 Encore Boston Harbor
🏦 MGM Springfield
🏦 Plainridge Park Casino
Encore Boston Harbor
Located in Everett, five miles north of the center of Boston, this is the biggest operation for Massachusetts gamblers who enjoy visiting licensed casinos. Owned by Wynn Resorts, it is part of a luxury resort complex and boasts more than 2,700 slots and nearly 200 live table games, as well as a poker room. The casino set a new high for gross gambling revenue of nearly $65million in March 2022, dwarfing its state rivals.
MGM Springfield
In August 2018, this was the first full service casino with both slots and live table games to open in Massachusetts. Although it features almost as many slot games as the Encore Boston Harbor, and has 180 live tables, it lags some way behind its leading rival among casinos in the levels of Massachusetts gambling interest it attracts. Its gross gambling revenue in March 2022 was just over $24 million. Moving forward, this casino will have a partnership with BetMGM Massachusetts, which will surely help the physical location and brand overall.
Plainridge Park Casino
Plainridge Park is a racino, which means it hosts casino-style Massachusetts gambling at a location that also stages horse racing. It is also partnered with Barstool Sportsbook Massachusetts. Since the closure of historic Suffolk Downs in 2019, it is the only place where you can watch live racing action - and enjoy pari-mutuel wagering on it - at a track that is home to harness meetings between April and November. The casino play here is restricted to slot machines, but the gross gambling revenue has eclipsed $1 billion since operations first began in 2015.
What Will it Take to Get Legal Massachusetts Online Casinos?
If new legislation is passed in the near future allowing online casinos to operate in Massachusetts, would these facilities launch their own mobile arms? It is impossible to say for sure; but there are reasons why this might be challenging.
One is that most of the online sportsbooks, such as Caesars Sportsbook Massachusetts, launched in the state in early 2023. Each retail casino is allowed two mobile skins each - will be operated by companies with long experience in online casinos in other states. That would make it hard for a retail casino to compete effectively in such a crowded market place. It is more likely that each will extend its existing partnership with a holder of one of its mobile skins to include online casino play.
Also, the two biggest licensed casinos in Massachusetts are owned by organizations - MGM and Wynn - that have extensive online gambling interests. It is hard to imagine that they would allow their own casinos to launch a rival online casino.
What Legal Gambling Options in Massachusetts Are Available Now?
If you want to place a bet, or enjoy other legal forms of gambling authorized and regulated by the Massachusetts Gaming Commission, the following options are available:
Sports Betting: Massachusetts online gambling on sports has been legalized launched in early 2023. Brands such as FanDuel Massachusetts took brands live earlier this year.
Horse Racing: You are allowed to wager on harness racing at Plainridge Park. Visitors there - and at Raynham Park and Suffolk Downs - can also enjoy off-track betting on simulcasts from other courses, while you can gamble online on racing through sites such as TVG.
Lottery: The Massachusetts State Lottery has now been in operation for more than 50 years and offers numerous opportunities to win big-money prizes. You can play the lottery from the age of 18.
Daily Fantasy Sports: Boston is the home of DraftKings Massachusetts and the nationwide company headquarters, one of the big two providers of DFS games. DFS is fully legal in Massachusetts, and huge numbers of sports fans take advantage of that fact.
Bingo: Bingo is incredibly popular across Massachusetts, with dozens of venues offering the chance to play.
Sweepstakes casinos: If you are happy to play casino games without the extra edge that comes from staking money on the outcome, there are several online social Massachusetts casinos options that enable you to bet tokens on slots online.
Who Would Regulate Massachusetts Online Casinos?
All forms of wagering in the Bay State are administered by the Massachusetts Gaming Commission. This is the body that has overseen the opening of the market in physical casinos in the state in the wake of the Expanded Gaming Act of 2011.
It is also the organization that is responsible for drawing up the regulations under which sports betting went live. Once that task is completed, it may be that the commission turns its attention in the near future to the possibilities presented by legal gambling at online casinos.
Offshore Gambling Vs. Legal In-State Massachusetts Casinos
When you search online for "online casino Massachusetts", you will be presented with several plausible options inviting you to try their games. We strongly recommend that you do not sign up to play with any of them. The operators in question are all operating from outside the USA, and as such are neither licensed in Massachusetts nor subject to American law.
While technically they may claim to function in a legally gray area, the bald fact is that if you are a customer of such an operation you are at risk of losing your money. Unregulated, unlicensed firms are notorious for low standards of game fairness, and lax account security. If you find yourself in dispute with such an outfit, you will have no legal recourse.
Here's why you should avoid offshore operators:
❌ They have no license to operate in Massachusetts
❌ They are not subject to US law
❌ Their games do not have to conform to industry standards of fairness
❌ Their standards of account security may be lower than ideal
❌ In a dispute, you have no legal recourse.
Responsible Gambling in Massachusetts
It is important that operators of companies working in all spheres of gambling, including Massachusetts casinos, encourage responsible gambling at all times. While the vast majority of players engage with gambling as a light-hearted and relaxing leisure activity, for a small minority it can lead to addiction, which can mean severe emotional and financial issues.
Every casino, sports betting operation and company offering games such as online poker should offer in-depth resources to advise customers on how they can ensure they are gambling responsibly at all times. There should be links to local and national agencies that can offer advice and practical support. Examples of such bodies in Massachusetts are:
The Massachusetts Gaming Commission has a strong commitment to responsible gambling
The Office of Problem Gambling Services is a state-run body that offers extensive advice and a helpline
The Massachusetts Council on Gaming and Health is a private agency offering plenty of direct assistance
The Massachusetts branch of the National Council on Problem Gambling is the local arm of a respected national body
What Does the Future Look Like for Online Gambling in Massachusetts?
The gambling market in Massachusetts is at an interesting and exciting juncture. The introduction of sports betting apps boosted the profile of MA gambling, most notably, the Massachusetts online gambling industry, and could lead to further changes in related sectors.
The impressive results being reported by the casinos Bay Staters have flocked to in the wake of the Expanded Gaming Act suggest there is an appetite for casino games here. It will be no surprise whatsoever to see efforts to launch a legal online casino market in 2024. Before long, people here could be enjoying mobile slots, live dealer table games and online poker wherever they are in the state.
Massachusetts Online Casinos and Gambling FAQ
The Massachusetts gambling scene is currently home to three locations where casino games are played. Two are commercial casinos, the Encore Boston Harbor and the MGM Springfield, where a full suite of casino options are available. The other, Plainridge Park, is a racino that hosts slot machines only - albeit more than a thousand of them.
No, there are no casinos Massachusetts people can currently legally visit online. There are no legislative efforts in the pipeline to change that - but the advent of legalized online sports betting in the state may encourage fresh efforts to launch an online casino scene.
Unlike some states, where hosting private gambling events can lead to surprisingly hefty penalties, Massachusetts seems relaxed about such activities. Under state law, gambling is defined as winning $5 or more by gaming or betting. But if you hold a poker night with friends in your own home, law enforcement is unlikely to break down your door.
Yes, there are many forms of MA gambling that are perfectly legal. They include pari-mutuel wagering on horse racing, sports betting, the state lottery, bingo, DFS, and sweepstakes casinos. There are also three physical casinos located in the state, all of which also offer retail sportsbooks.
There are presently no initiatives under way designed to add online casino wagering to the legal Massachusetts gambling scene. However, the way attitudes have shifted among Bay State legislators over the last decade suggests that that might change soon - legal mobile slots and online poker could become a reality in the next couple of years.
The only way to play online slot games legally in Massachusetts currently is to visit a sweepstakes casino. These are operators that offer the chance to play slots without having to stake real money, and are a popular alternative form of gambling in states where online casino play is not yet legal.
There are several options available through the state lottery for people who enjoy this form of gambling. You can play eight types of draw games, as well as keno and big-money multi-state draws Powerball and Mega Millions. MA gambling fans can also play instant win games - also known, because of the way you play them, as scratch-offs.
Yes, you can sports bet in Massachusetts after the Bay State launched sports betting in early 2023. Both retail and online sports betting is allowed in Massachusetts, with in-person sportsbooks having gone live on January 31 and online sportsbooks launching on March 31.
Whether you enjoy a big win in a casino, at a racetrack or on a sports wager, you should expect to pay tax on it. The IRS views all forms of gambling income as taxable; keep a record of all your wins and losses so that you can include them in your annual tax return and pay the correct amount.
All forms of gambling in Massachusetts, except the lottery, are administered by the state's gaming commission. If and when an online casino scene is legalized in the Bay State, it will be the commission's responsibility to regulate and monitor its activity.
Author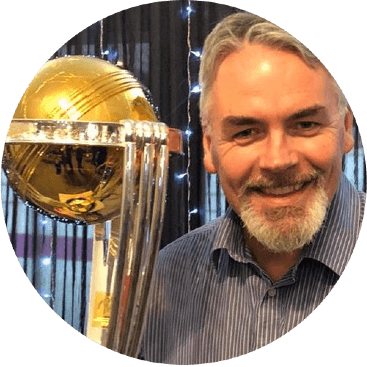 An award-winning contributor covering sports betting and casino gaming around the world for decades, Martin Booth is one of the most trusted voices in online gambling. From legislative updates to breaking down the top betting apps, Martin covers a gambit of topics for BetMassachusetts.com.