What Are Odds Boosts in Massachusetts?
Odds boosts, which are sometimes called bet boosts or profit boosts, are improved odds for a specific wager. A typical Massachusetts sportsbook promo will see odds boosted by a certain amount. This means that if your bet wins, your initial stake will return higher profits. Odds boosts are a great way to improve your profits on a wager without adding to your risk. These types of promotions are used by sportsbooks to encourage wagers in specific markets or on certain events.
How do Odds Boosts Work In Massachusetts?
Online sportsbooks in Massachusetts will offer boosted odds for a wide range of sports betting markets. They simply boost the odds by a set amount increasing a bettor's potential profits. All you need to do is choose to accept the boost and the sportsbook does the rest.
Where To Find Odds Boosts
You can find odds boosts on a sportsbook's website or app either in the promotions area or on the home screen itself. In some cases, you'll also see boosted odds displayed alongside an event's odds or on the bet slip once you place a qualifying wager.
For example, if you place a bet on the New England Patriots at DraftKings, once you have added your wager to the bet slip, you can check the 'bonus available' section on the slip. This will list any boosted odds available for your wager. All you need to do is select your boost and you're good to go.
Best Sportsbooks for Massachusetts Odds Boosts 
In this highly competitive market, Massachusetts betting apps look to offer bettors the best possible odds and value for their favorite sports and local teams. Below, you'll find some of the best Massachusetts betting promo codes from the major players in the industry.
BetMGM Sportsbook Massachusetts
BetMGM offers a simple yet extremely popular daily odds boost called the Lion's boost. This is a no-frills straightforward modest boost on a single wager and bettors love it. The BetMGM Massachusetts sports betting app will also regularly offer boosted odds on parlay wagers and proposition bets all of which are easily accessed on the home screen of the website or app or in the promotions section.
Caesars Sportsbook Massachusetts
One of the top odds boosts options will be Caesars sportsbook Massachusetts thanks to the large number of odds boosts offered on all kinds of wagers across a wide range of markets. One notable thing about this sportsbook is the huge number of boosted odds offered on parlay wagers. In some cases, you'll find boosts of up to 30% or more on potential profits. Boosted odds can be found in the promotions tab or on the market you are betting on itself.
DraftKings Sportsbook Massachusetts
Like many other sportsbooks, a DraftKings odds boost is usually offered across multiple markets. While there may not be quite as many on offer as you'll find at competitors, I do like the way that there's a bonus section on the bet slip that lets you know what boosts are available for any wager. Bettors will love to take advantage of this option at DraftKings Massachusetts sportsbook.
FanDuel Sportsbook Massachusetts
This is another sportsbook that doesn't go for a huge number of boosts. However, a Fanduel odds boost usually offers great value when they are available. You'll find quite a few parlay and prop boosts at FanDuel Massachusetts sportsbook and while not as popular, there's also the odd futures boost too.
PointsBet Massachusetts
PointsBet is one of the most popular sportsbooks when it comes to proposition and parlay wagers. For this reason, it's a great option for baseball and hockey fans who tend to favor prop bets. As you can imagine, the PointsBet Massachusetts sportsbook will place a heavy focus on odds boosts, also known as 'boosters', for these kinds of bets.
Top Sports for Massachusetts Odds Boosts 
There are several different types of odds boosts in Massachusetts that sports betting apps in the state offer across a variety of markets. I've listed the most popular below.
NFL Odds Boosts

NFL odds boosts will offer better odds and boosted profits on a specific game or a number of games if it's a parlay odds boost. An example of an NFL odds boost would be if the New England Patriots were -135 to win and the sportsbook boosted this to -110. Your wager of $100 would win $91 instead of the $74 at the original odds. 

NBA Odds Boosts

An NBA odds boost is available for all kinds of sports betting markets, but this is quite commonly used for player props or points spreads. This could see a prop bet on Boston Celtics player Marcus Smart to have over 5.5 assists at odds of -125 increased to -100 or even greater. Take advantage of this boost and your $100 would return $91. This is $22 more than you would win at the original sportsbook odds. 

MLB Odds Boosts

An MLB odds boost tends to focus heavily on an individual player's performance or on general statistics in games such as the number of home runs etc. For example, the Boston Red Sox to have over 4.5 runs at odds of +100 could be boosted to +150. This would see a return of $150 on a $100 wager as opposed to $100 without the boost. 

NHL Odds Boosts

As with the NBA and MLB, NHL odds boosts are often related to a player's individual performance or, in many cases, the combined goals in an over/under wager. A typical NHL odds boost could see a wager on the Boston Bruins vs the Washington Capitals to score under 6 goals at odds of -120 boosted to +100. This would see an $84 return on a $100 wager boosted to $110. 
The Most Common Odds Boost Promos In Massachusetts
As mentioned earlier, odds boosts come in all shapes and sizes offering everything from removing the house edge or vig on a bet to a massive jump in potential profits. Below, I've listed some of the most common odds boosts that you're likely to find at Massachusetts sportsbooks.
Daily Odds Boost
Daily odds boosts are perfect for the regular bettor. They usually cover a wide range of sports betting markets over the course of a week. BetMGM and Caesars are quite good for this type of odds boost with many of their daily promotions offering a profit boost of 10% or more. Typically, these are offered on proposition bets or parlays.
Parlay Odds Boosts
As you can imagine, with parlay wagers offering sometimes incredible returns on a stake, a parlay odds boost could see your profits on a wager soar. A bettor might create a parlay wager on the Boston Bruins, Boston Celtics, and the Boston Red Sox to win at odds of -120. This could be boosted to +110 which would see your potential profits boosted by 32%. Caesars sportsbook often runs this type of odds boost promotion.
Future Odds Boosts
A futures wager is a long-term wager on a team or athlete to win a championship over a season or a tournament. At times, these wagers are open to odds boost promotions. They're not as common as other types of boosts, but you may see them offered at the start of a season or post-season.
Odds Boosts vs. Prop Bets
An odds boost offers better odds on a wager while a prop bet is a wager on any aspect of a game. Prop bets can be used to wager on an individual's performance or the number of goals/points scored in a quarter of a game. Meanwhile, an odds boost will simply offer increased odds on any type of bet. You would use an odds boost to increase your profits without additional risk while you would use a proposition wager if you simply want to wager on a single aspect of the game.
How Are Boosted Odds Calculated In Massachusetts?
Odds boosts are easily calculated by simply adding your boost to your bet slip and checking the potential profit increase. However, if you want to check what the profits are without using the bet slip simply calculate your winnings for $100 with and without the odds boost.
For example:
$100 at odds of +100 collects $100 + stake = $200.
$100 at boosted odds of +150 collects $150 + stake = $250
Finding Odds Boosts In Massachusetts 
In such a competitive sports betting market, finding a sports betting odds boost will be no trouble at all. Massachusetts sportsbooks such as BetMGM and Caesars offer these on a daily basis while most others will offer at least a few similar promotions that either remove the house edge or vig or offer boosted odds on specific games and events.
All in all, odds boosts, regardless of the bet type, offer great value and are certainly a promotion that you should look out for in the future.
Odds Boosts Massachusetts FAQs
Betting real money on sports is not yet legal in Massachusetts but sports betting bill H5164 has been approved and will be signed into law in the very near future. 
Odds boosts will certainly be offered at many major sports betting sites that launch once Massachusetts sports betting goes live. 
Sportsbooks offer odds boosts in the same way they offer free bets. They are used as a way to incentivize bettors to place wagers on a specific event. They are also a great way to reward loyal customers. 
Yes, odds boosts are certainly worth looking at especially for wagers that you are already planning to make. Odds boosts on long shots may not always be worth the risk but the potential for slight increases in profits on shorter odds is certainly worth taking advantage of. 
Odds boosts are available at many of the major sportsbooks in Massachusetts. Check the promotions tab in your sportsbook app or see if your bet slip offers and odds boost options. 
BetMGM and Caesars are perhaps the most consistent in their odds boost offers as they regularly offer up daily odds boosts. However, other sportsbooks such as DraftKings may offer larger boosts depending on the event. 
Contributors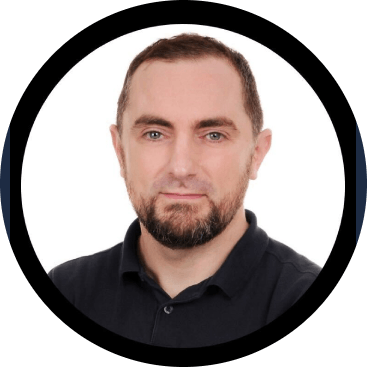 Ciaran has written for both the sports betting and iGaming industries for over a decade. He is a true sports fanatic, and he covers a wide range of sports at BetMassachusetts.com.